1963 Pontiac Safari Station Wagon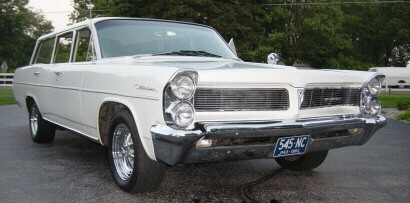 This is Bill Winger's latest hot rod purchase. This is how the car looked when Bill bought it from Sean Jansen.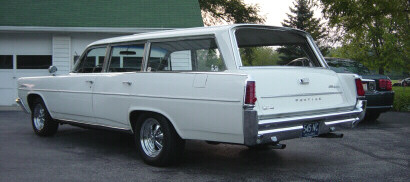 This is such a nice clean original car! It has a 389 with an automatic tranny. It had 15" Keystone wheels.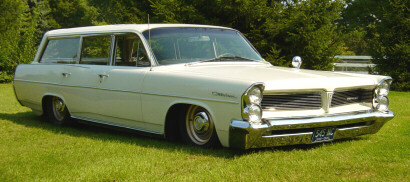 Now, this is more like it! The first thing Bill wanted to do was add a complete air ride system.

The Keystone wheels had the wrong backspacing for this lower stance. So we added steel wheels and Pontiac poverty caps.

Once again, Bill's good friend, Bart Frye got involved in the detailing of the car and came up with the idea for the Radir wheels. These wheels gave the car the look Bill was after.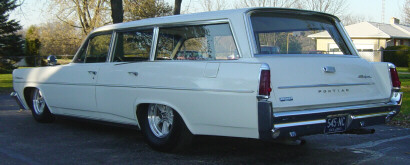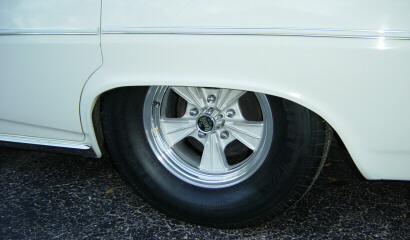 The satin finish center is perfect for this car.