2005 Chevrolet Silverado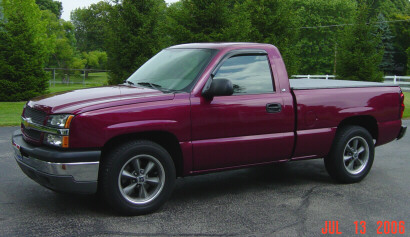 This very nice Silverado belongs to Rick Futrell of Dayton, Ohio. Rick and his family have done custom car and motorcycle upholstery for many years under the name of Keowee Auto Seat Cover. They are now operating under the name RUF Custom Interiors. They did the upholstery on several of my projects: the Woody harley, the custom chopper bicycle and on the custom chopper motorcycle.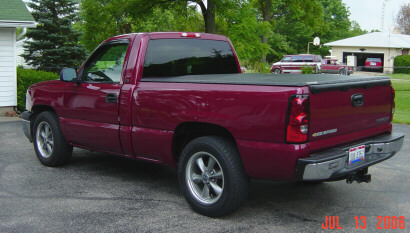 Rick had previously installed 18" Americans and wanted the truck to sit a little lower.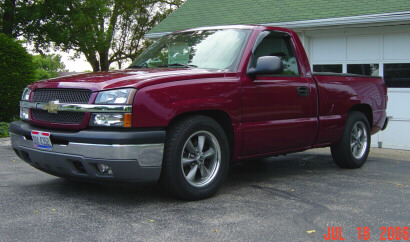 I installed a set of 2" drop spindles up front and a 2" shackle in the rear.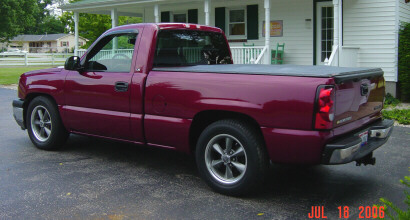 What a difference 2" makes.