1994 Dodge Van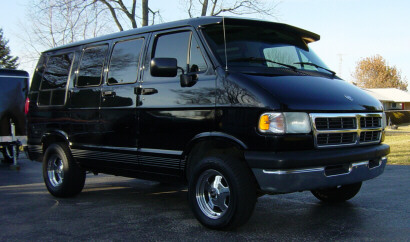 This Dodge Van belongs to Bart Frye (aka Robbie). As you may know, Bart was the owner of the famous '66 Corvair that has appeared in numerous magazines. He has been on the lookout for another project car, but in the meantime, he decided to trick out his daily driver. This is how the van looked when he brought it to me.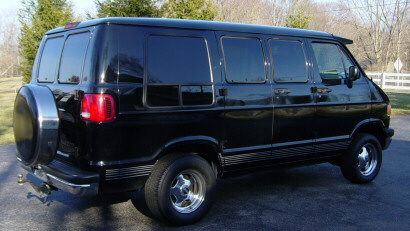 Bart decided he wanted a full air ride setup along with 18" and 20" wheels. At the same time we tricked out his matching cargo trailer. The van and trailer acts as the "band wagon" for Bart's band My Three Sons.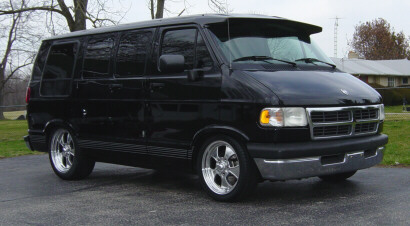 Now, you must agree, this is a much better look. The wheels are American Hopsters 20x10 rear and 18x7 fronts with Goodyear 255/50's and 235/45's.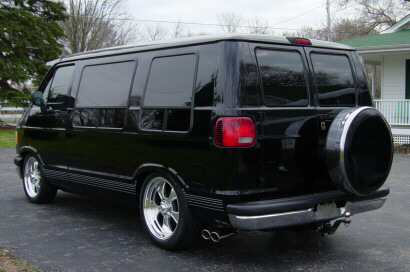 We also put a set of 18x7 matching wheels on the trailer. I will post pictures of the full rig once the trailer is lowered. Check back soon.