1964 Chevy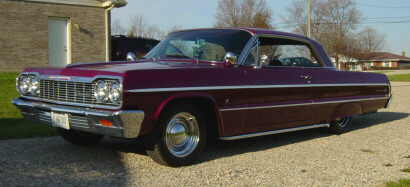 This car belongs to Dennis Mills of Brookville, Ohio. Dennis and friends had lowered the car with cut coils, but he wanted to bring it on down, so he contacted me about an air ride system.

This is a really nice '64 Chevy with a small block and an automatic trans, with new paint and extremely nice interior. You might note the huge tailpipes are set up for flame throwing!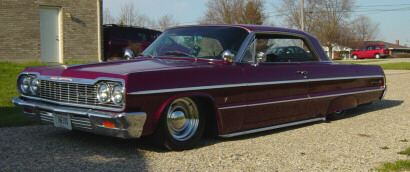 The car sits really nice and low now, and the addition of the Lake pipes and fender skirts make it appear even lower.

Dennis drives this car everywhere and I'm sure it's a fun cruiser.