1946 Chevrolet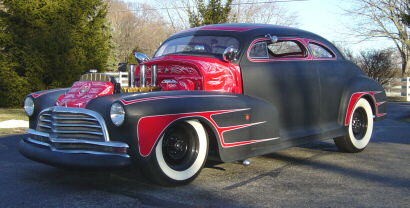 Brian Barr of Middletown, Ohio owns this 1946 Chevy traditional hotrod.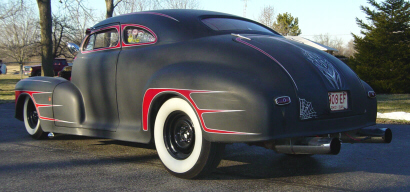 As you can see this car has had extensive modifications which includes the major chopped top.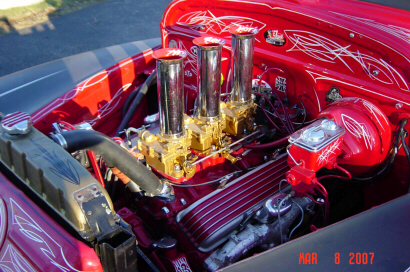 The highly detailed engine compartment houses a killer smallblock with a traditional tri-power set up.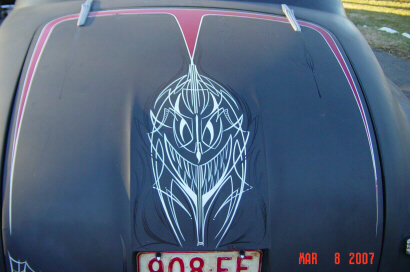 Brian must have kept his pin striper busy for days.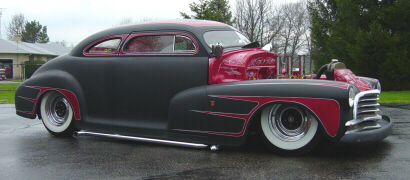 The car left my shop with a full air ride installation and you'll notice that the black wheels were replaced with chrome.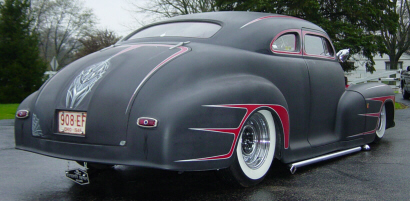 Brian has big plans for a new paint job, coming soon. Check back for more updates.