1950 Plymouth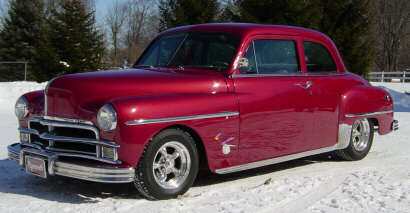 Dave Harrison of Vandalia, Ohio is the owner of this very nice 1950 Plymouth. It has a 318 V8 with an automatic, Chrysler disc brakes up front, and an 8-3/4 rear end.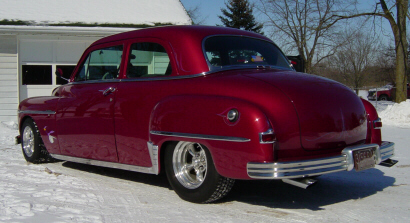 Because of the disc brake conversion, the front tires stuck out past the fender lip. So the car couldn't be lowered any more than what you see in the photo above.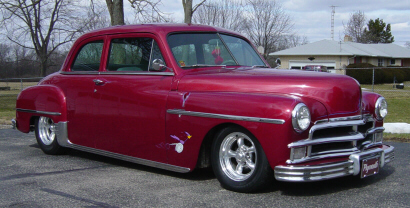 Along with a full air ride installation, I narrowed the A-arms 1" on each side, and as you can see it brought the tires in where they needed to be.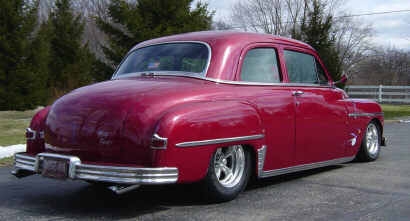 You don't see many of these, and this one is a kickass example.