1954 Ford Pick up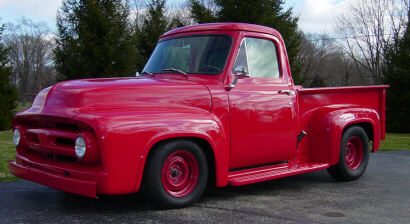 Greg Allen of Vandalia, Ohio is the owner of this bright red '54 Ford F100. Greg recently had another company install air ride on the front only. He brought the truck to me to do the rear to improve the ride quality and the stance.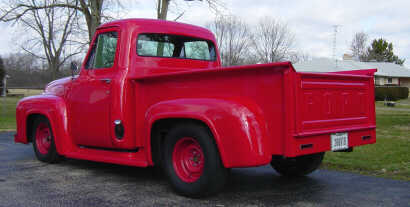 This was the old ride height when he brought the truck to me.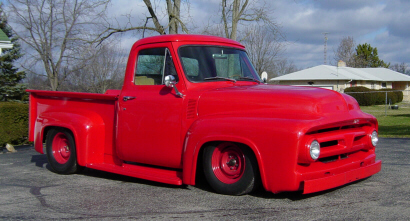 We were limited on how far we could lower the rear without cutting into the hardwood bed floor, but it still has a very nice stance.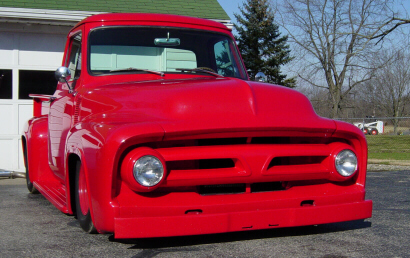 It's hard to beat the look of a lowered F100.