1947 Ford Sedan Delivery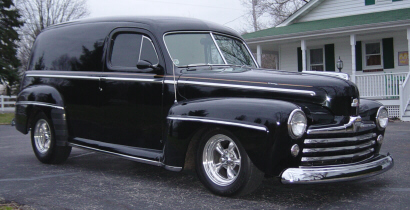 How's this for a rare piece? It's a 1947 Ford Sedan Delivery! This one belongs to Dave Harbor from Springfield, Ohio. This delivery is beautiful inside and out, complete with AC, full tan leather interior and hardwood flooring in the rear.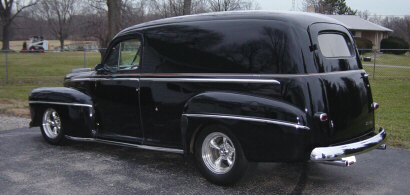 It also has a fully chromed out small block Chevy and an automatic trans for power. The delivery already sat nice and low in the front, but Dave wanted a full air ride system to bring the whole car down even lower.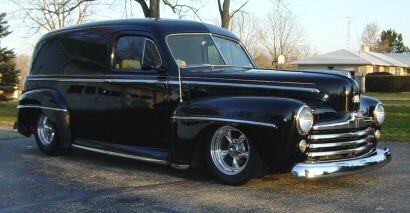 Here it is complete and it looks GREAT!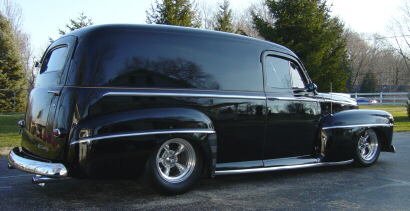 This may be my new favorite customer car. That big blank space is screaming for my Hacker's Paradise logo.