1951 Chevrolet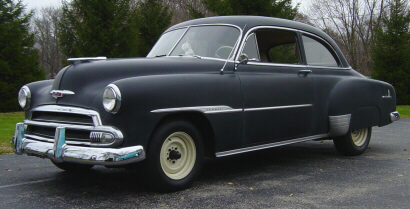 This nice satin black '51 Chevy belongs to Larry Easterly of Lebanon, Ohio. Larry had a vision for the car and he brought it to me to help him out in the way of a full air ride system.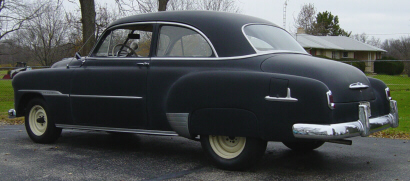 To be sure that the front end came down far enough, we decided to step the lower A-arms.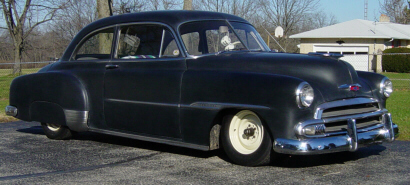 Now this looks a whole lot better, and it will improve even more when Larry is done.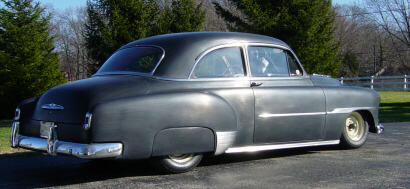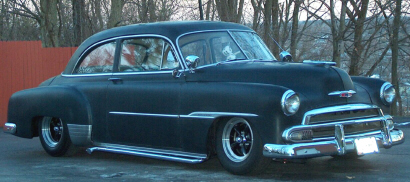 This is more like it with the wheels, lake pipes and dummy spots!!