1955 Chevy Station Wagon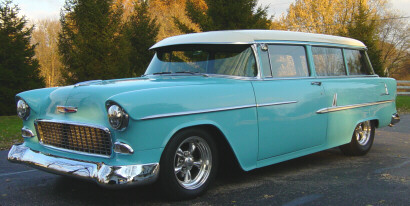 Merl Wortman of Woodburn, Indiana is the owner of this fantastic '55 Chevy 2-door wagon. This car is as nice underneath as it is on top. It is equipped with a chromed out small block and 5-speed transmission. Fun, fun, fun!!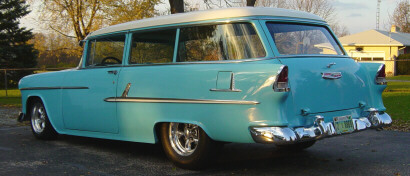 Merl bought a front air ride kit from Air Ride Technologies and asked me to install it for him.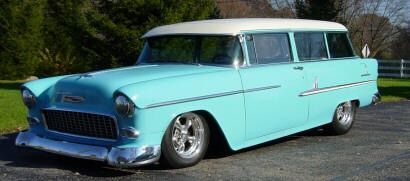 The kit included Shockwaves which meant I did not need to relocate the shocks. That allowed for a very clean installation.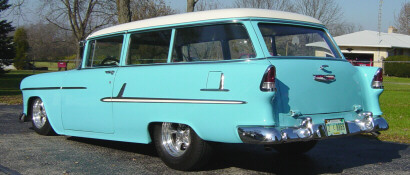 I really expect to see this car again the the near future for a rear air ride set up...if I can talk him into it. This, for sure, is one of my favorite customer cars.