1971 Impala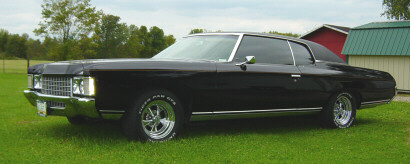 When was the last time you saw one of these? This 1971 Impala belongs to Ken Eaton of Springboro, Ohio. It has a stout 350 automatic, new black paint, and extremely nice original interior.

You sure can't go wrong with a set of Cragar S/S wheels. Ken was not happy with the way the car sat high in the front, and decided to give the car a whole new stance with a full air ride set-up.

If I owned this car, this is exactly how it would look. The best part of my job is that I get to be involved with cars like this.