1966 Chevelle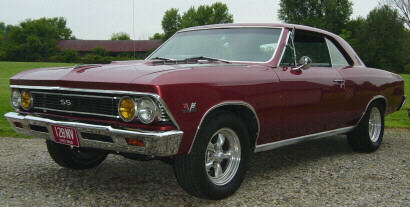 John Viscovi of Dayton, Ohio owns this immaculate 1966 Chevelle SS. It has a 396 4-speed. John just completed the beautiful bronze paint on the car.
John is a well known builder of kick-ass custom motorcycles, so when he called me about doing a full air ride system for his Chevelle, I decided to take advantage of his expertise. We worked out a deal for me to do his air ride system, while he completed my long overdue bike project.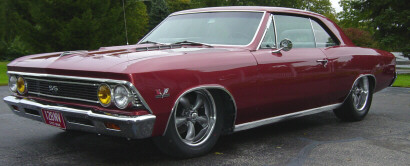 While I did the air ride, John ordered a set of Coys wheels, 17" front and 18" rear. Since we couldn't get the front wheels with the correct backspacing, I narrowed the A-arms 1" on each side for clearance.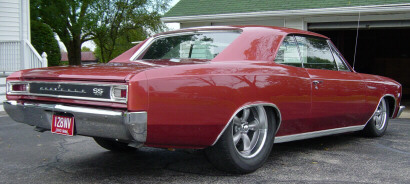 That massive rear tire you see is a 265/60/18, the front is a 205/50/17. I love this pro touring look!