1964 Ford Thunderbird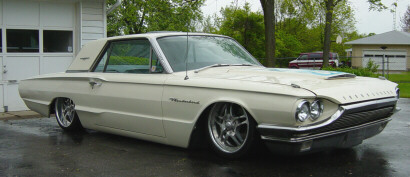 This is a very cool 1964 T-Bird. It belongs to Mike Sams of Middletown, Ohio. Mike has owned this car for many years and had already installed air ride on the front himself. He hired me to air ride the rear.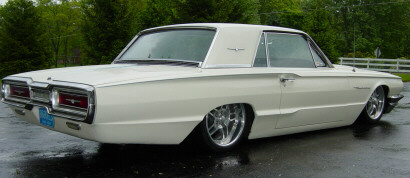 I ended up replacing and re-positioning the front air bags and added new shock mounts. Mike had originally purchased a 4-wheel air ride setup from Air Ride Technologies. But when I attempted to install the rear "kit" I found that it was no "kit" at all. I had to fabricate the upper bag mounts from scratch. The car now has the stance that Mike intended.
Don't get me wrong...this car is immaculate...but, apparently over the winter time there were some very happy mice living on Hershy bars under the rear seat.