1972 Lincoln Continental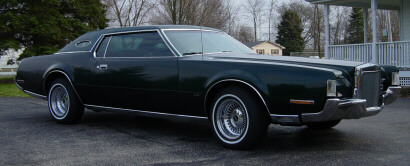 Here's something you don't see every day...stock or hotrodded. This car belongs to Chip Johnson of Franklin, Ohio. It's a 1972 Lincoln Mark IV.

This is how it looked when Chip brought it to me for a full air ride setup.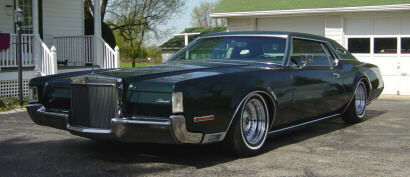 Chip opted for the "fast air" option with the 5 gallon tank, 3/4 HP compressor, 3/8" airlines and 2 fast valves.

The car has a real "Green Hornet" look now.