1969 Chevy Camaro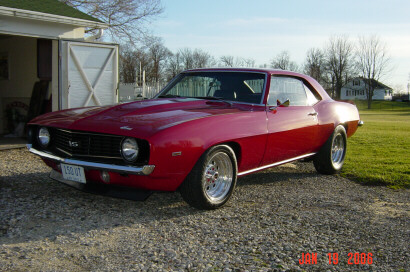 This very nice 1969 Camaro belongs to Dan and April Fuson of Troy, Ohio. In the 10 years we have known April, she has owned several hot rods, and from what we have learned about Dan, he has owned his share of cool rides as well. The Camaro is powered by a healthy smallblock and a 4-speed trans. It came to me with an old school street machine look, but April and Dan were ready for a new look.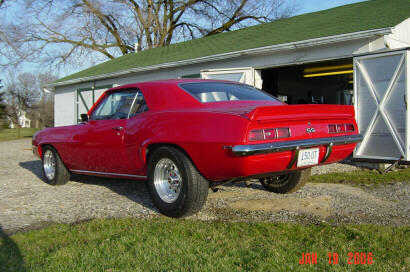 The plan was for a full air ride system along with new updated tires and wheels.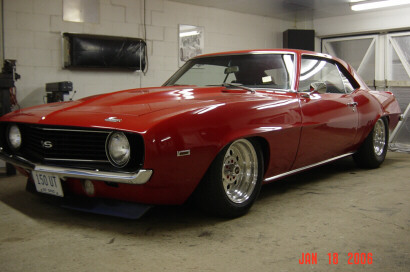 Here is the car in my shop with the air ride system installed and the old wheels still in place. The car is patiently waiting for the new tires and wheels.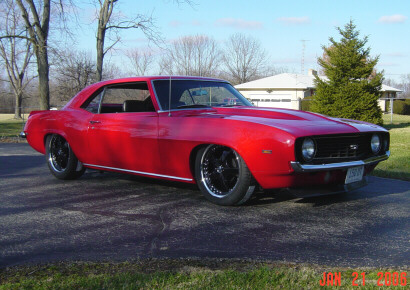 Here it is with the new Diablo 18x7-1/2 front and 19x8 rear wheels. They are black powder coated 5-spoke wheels with a chrome smooth lip. The tires are 235/45/18 and 255/45/19. Pictures do not do this car justice. You just have to see it!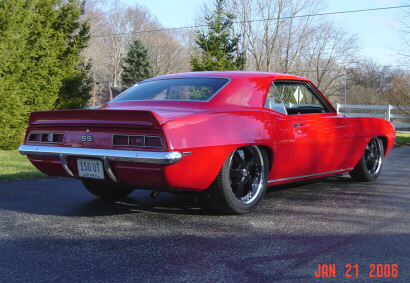 Old school is cool, but the pro touring look is where it's at.

*update* Dan and April sent this updated picture of their Camaro. Dan installed disc brake shields behind the wheels. This really allows the detail of the wheels to be seen.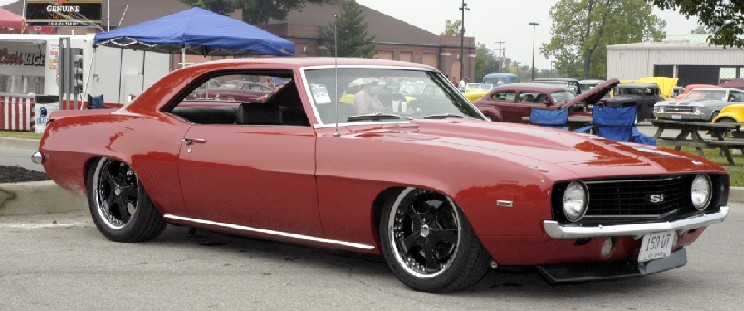 *another update* Goodguys Rod & Custom Association recently announced two new awards for 2008. One of the new awards is for "Muscle Machine". When announcing the new award on their website, they used Dan and April's Camaro as an example of a Muscle Machine. Basic Criteria: A Muscle Machine is defined by Goodguys as a Muscle Car that has been modified to perform at a high level including handling, stance, body & paint and engineering.