1953 Porsche Limo

I actually did very little to this Limo, but it's just so unique and cool, I had to add it to the website.
It belongs to John Dixon. His mechanic, Uri contacted me because of a problem with rear air ride system which another shop installed. I changed some bracket locations and replaced the air bags to give them the comfortable ride they needed. John was trying to finish the Limo in time for his daughter's wedding...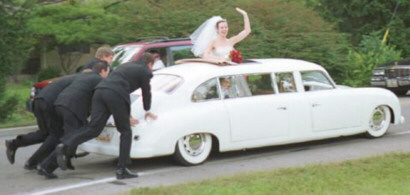 ...as you can see, he made it.
If you're looking for a unique, sporty limo for your big event, check it out. Click here for more information.