1955 Pontiac Safari Wagon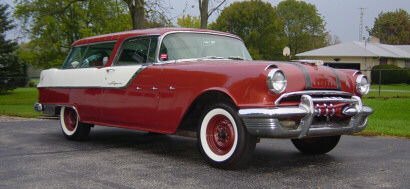 Brooks Phillips of Louisville, Kentucky is the owner of this rare wagon. He recently purchased the car in this stock condition. He had a vision of what it could look like, so he brought it to me for a full air ride installation.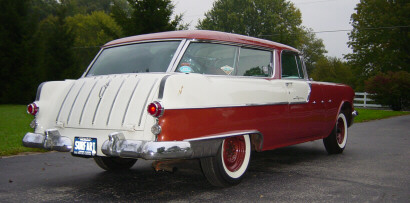 Fortunately, the car came with a complete set of 17" Eagle 5-spokes so the transformation to the new look was even easier.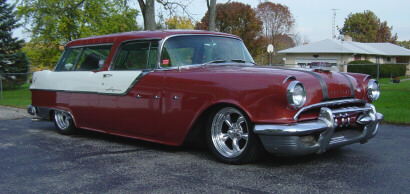 Now this is much better! It doesn't even look like the same car.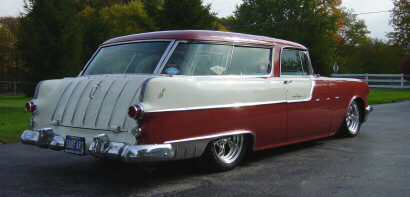 In two weeks' time the car lost its 1950's look and was brought into the new millennium, thanks to air ride suspension, tires and wheels.