1954 Mercury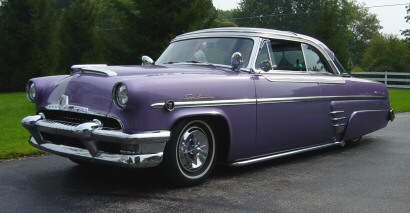 This way cool '54 Merc belongs to Dick Pierce of Richmond, Indiana. I've got to admit that I've never been a fan of the "kustoms" but this car has changed my mind.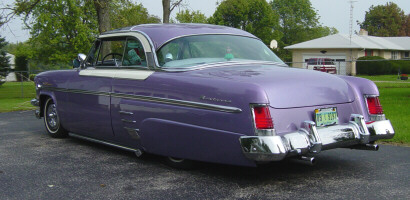 The detail and craftsmanship on this car are flawless. It has just enough of everything to be tasteful and cool at the same time. Dick bought the car last spring and because of the lowered stance, he has been leaving purple paint on every speed bump and railroad track in the country. He decided to have air ride installed so he could raise the car to a comfortable drive height.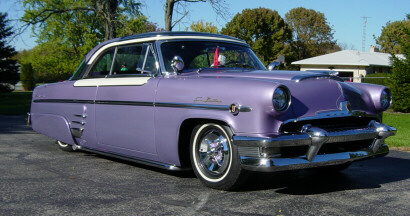 You won't notice much difference in these "after" shots with the air out. The front end came down slightly, but the rear is exactly the same height as before.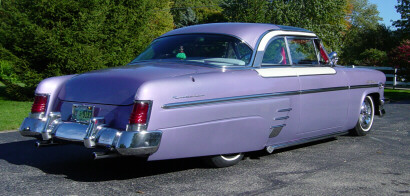 Here is a rear shot after the air ride installation. The car can now be raised approximately 4" all the way around. Sorry but it would just be wrong to post a picture of any car aired up.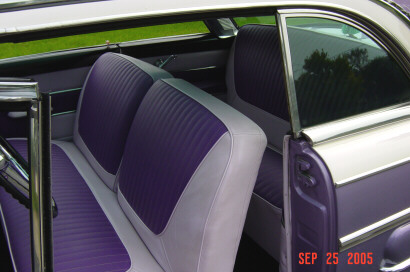 Here are some interior shots that show the detail that went into this custom job.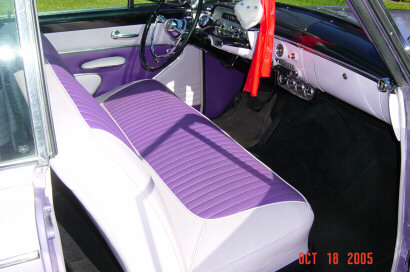 The dash is perfect! The air ride controls are hidden in the glove compartment.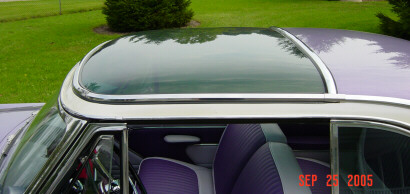 This car has a factory glass top...very modern for 1954!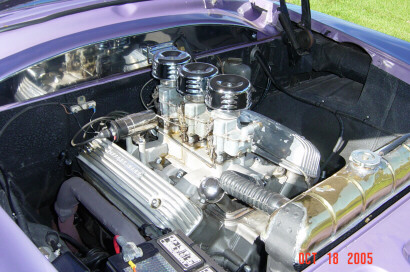 It is powered by the original Merc Mill, complete with finned valve covers and 3 deuces.