1956 Chevrolet Bel Air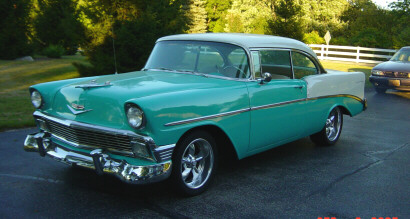 This fine little '56 belongs to Mark Proffit of Carlisle, Ohio. Mark recently updated the car with new leather interior and 18" Boyd wheels, but he wasn't done yet.
He called me about doing a complete air ride installation, and replacing the tired old front brakes with power disc, along with drop spindles and a sway bar.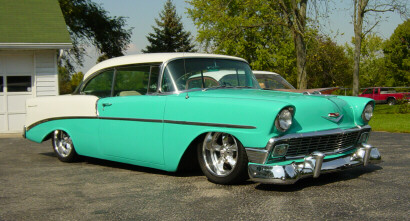 The end result is fantastic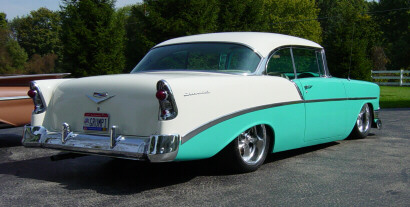 The car is now cool from every angle.