1947 Ford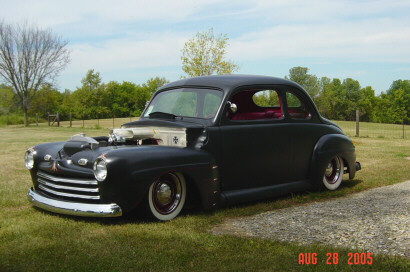 This way cool, satin black '47 Ford belongs to Roger and Jackie Murphy of Cincinnati, Ohio. This car already had a very nicely done S-10 front clip and a 9" Ford rear end with lowered springs and lowering blocks. As you can tell it has a very low stance (the front fender was 3" off the ground).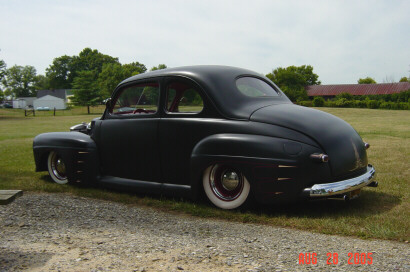 The low stance caused a bit of a problem to drive, so Roger brought the car to me for a full air ride set-up so he could raise the car to a reasonable drive height.
With the air full out, it does sit 2" lower than it did before, but the main objective was to put driveability back into the car. I also added a front sway bar for flat cornering.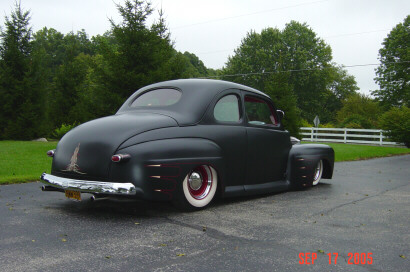 This is one of my favorite customer cars so far. It has gorgeous red leather interior and vintage style pinstriping. Very cool!