1962 Chevy Impala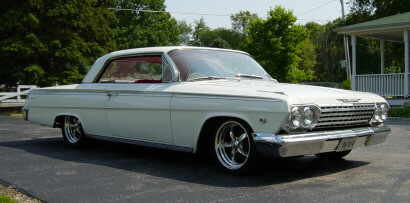 Allen Baker of Dayton, Ohio is the owner of this clean '62 Impala, powered by a thumpin' small block and a power glide trans.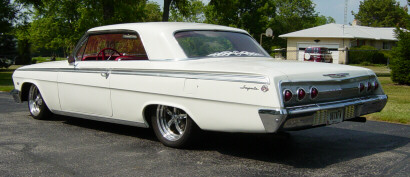 The car has 17" Boyd wheels and was previously lowered by cutting the coils. But Allen wanted the car to sit lower and still be driveable.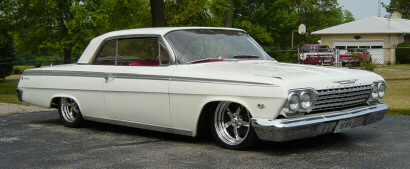 I installed a "fast air" set up which includes a 3/4 HP compressor, 3/8" air lines and 2 fast-air valves.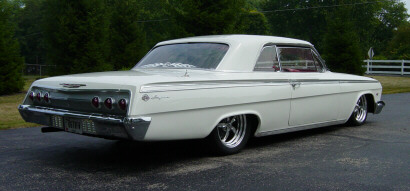 The car has a very nice stance now!