1955 Pontiac Safari Station Wagon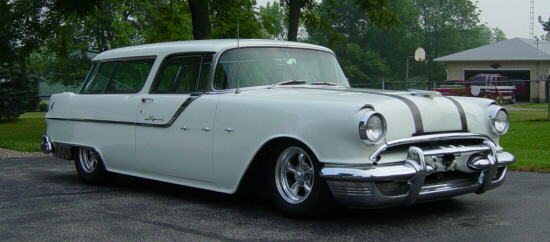 This ultra rare wagon belongs to Bob Taylor of Taylor's House of Color in Louisville, Kentucky. I'm sorry that I don't have any "before" pictures of this car. Bob brought it to me with stock suspension and it sat a mile in the air like most old cars do.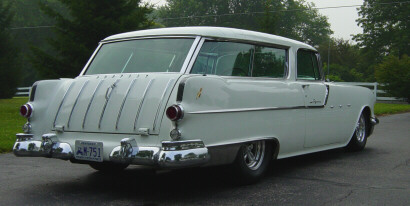 A full air ride system took care of the stance. Bob has plans to step up to 20" wheels and possibly some candy color. I will post updated pictures as I receive them.