1964 Chevy II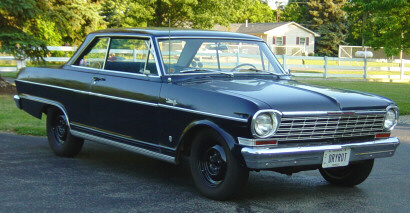 This little Nova belongs to Neal Perkins of Lebanon, Ohio. That name should sound familiar because he also owns the '47 Ford Ratrod known as "Moonshine".
Neal bought this car to use as a daily driver. It's a 6 cylinder with a 3-speed on the column.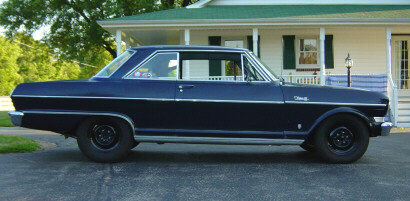 Neal buffed out the original paint and added the black steel wheels. Then all it needed was to have the right stance.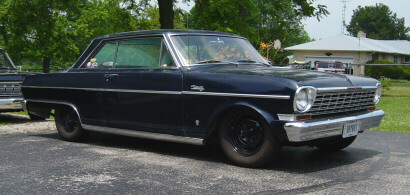 I stepped the upper A-arms 2" (remember...the coil spring is on top of the upper A-arms on these cars). Then I cut a coil out of the springs and extended the upper shock mount by 3/4".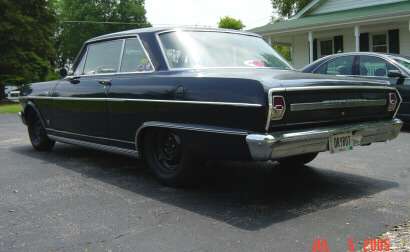 For the rear, I built a custom 3" lowering block setup. These cars don't use standard U-bolt configuration like most cars do. I also removed the pinion snubber mounts for additional clearance. Since these pictures were taken, Neal installed smaller 165/15 front tires.