1959 Chevy Pickup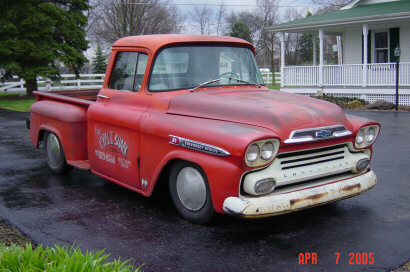 This very cool ratrod shop truck belongs to Mike Stocker who owns the Cycle Shack in Medway, Ohio. If you have followed my Chopper Build, Mike's name will be familiar. He is THE MAN when it comes to custom Harley motors.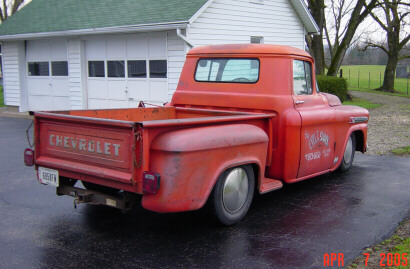 Soon after purchasing this truck, Mike took it to a friend to have a Camaro sub-frame installed, as well as a small block Chevy, automatic trans and 9" Ford rear end. He then decided that the truck needed air ride and both the front and rear suspensions were too wide.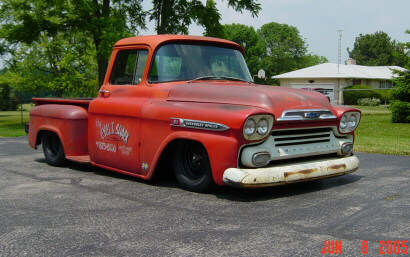 Here you see the truck after a full air ride treatment. I narrowed the front A-arms 1" on each side and narrowed the rear end 2-1/2" on each side. The new wheels are Pete Paulson smoothies 15x7 reversed rear and 15x6 front, along with 245/70/15 rear tires and 215/70/15 front.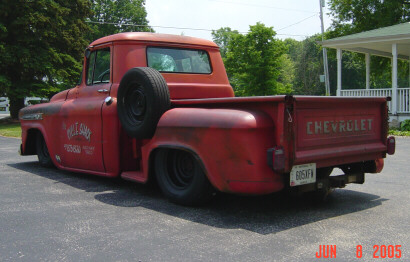 I modified the spare tire mount to accept a spare tire and boxed in the previously installed c-notch in the rear, so Mike can use the trailer hitch safely.