1971 Chevelle SS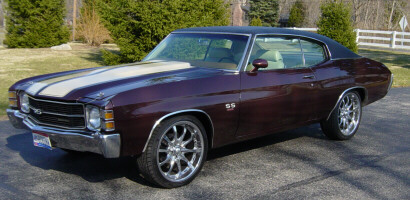 How's this for a rare one? A 1971 Chevelle SS with a 454 4-speed, factory air, power steering and power brakes. This one belongs to Grafton Redfern of Centerville, Ohio.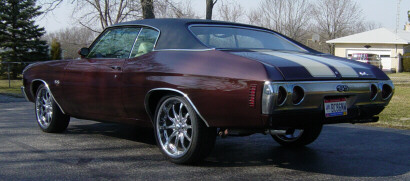 Grafton installed a set of 20 inch Boss Motor Sports wheels and because of the width of the front wheels the car had to sit fairly high, as you can see from these before pictures.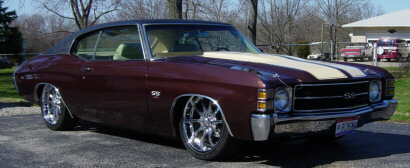 To fix the clearance problem in the front, I narrowed the control arms 1 inch on each side. then I installed a full air ride system. Now, even when the car is fully lowered, the tires still clear.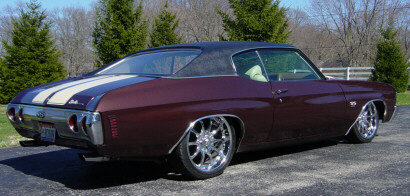 This car now has a pro touring look.