1952 Chevy Tin Woody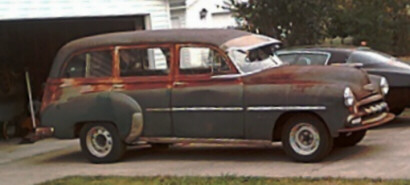 You guys know I'm partial to wagons, so you must know how I feel about this project. This excellent example belongs to Bobby Wall of Cincinnati, Ohio. All I did was install an S-10 front clip in this car. I prefer the S-10 front clip because it moves the steering box out front and parts for these front ends are inexpensive and easily available. There is no width problems like you have with Camaro and Nova front clips.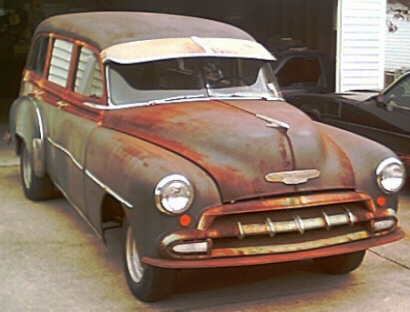 These pictures were taken with no drive train so the car will sit much lower. Bobby will take it from here. Keep checking back for updates.