1962 Pontiac Acadian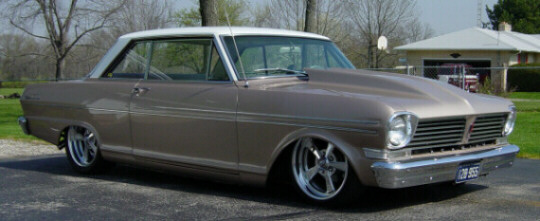 Don't EVEN call this a Nova! This car is way cooler than its American counterpart. You won't find a finer example than this one belonging to Cory and Kristi Roach of Greenwood, Indiana. Everything about this car is immaculate. It has a thumpin' smallblock, automatic trans, 18 inch Boyd wheels and full air ride.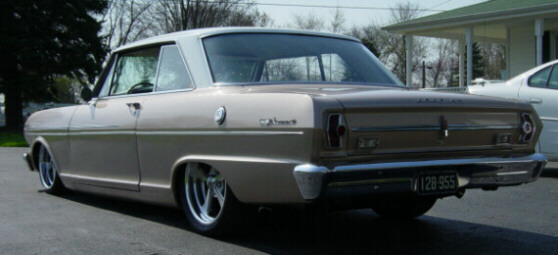 Cory brought the car to me to have the upper and lower A-arms narrowed to allow him to drive with the car in a lowered position. I pulled them in 1 inch on each side for adequate clearance between the tires and fenders. It now looks even cooler going down the highway.
This is another fine example of how the Indy Boys like 'em low!